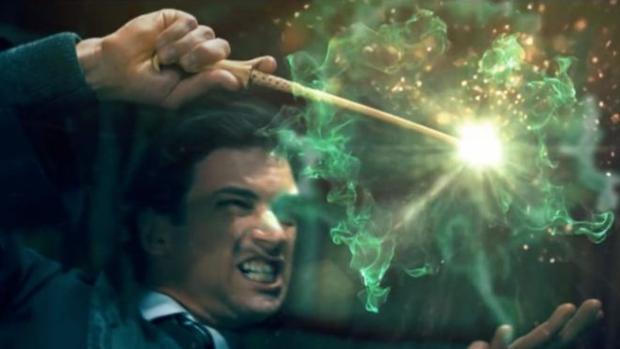 La semana pasada, los fans del Universo de Harry Potter empezaron a rezarle a todos los dioses para que el proyecto que contará el origen del Señor Oscuro, Voldemort, recibiera el visto bueno de Warner y J.K. Rowling.
Si bien no ha habido declaraciones por parte de Rowling, la Warner Bros. le ha hecho el día a los fans, ya que aprobaron para que Voldemort: Origin of the Heir, sea distribuido vía streaming este año.
La película es protagonizada por
Stefano Rossi
como el joven
Tom Marvolo Riddle
en su camino a convertirse en él
Señor Oscuro
. Mientras que él se ha autoproclamado como el
heredero de Slytehrin
, una joven maga, interpretada por
Grisha MacLaggen
, lo confrontará como la
heredera de Gryffindor
.
Hay que tener en cuenta que esta historia no es oficial, ya que Rowling no escribió el guión. De hecho, todo lo que veremos en la película fue creado a partir de las vagas menciones del pasado de Voldemort en las novelas.
Hay algunas pistas en los libros que no han sido transportadas a las películas. Esta es la historia que queremos contar: el surgimiento del Señor Oscuro antes de encontrarse con Harry Potter y su primera derrota.
En un principio, la WB no estaba de acuerdo en permitir el lanzamiento de esta película, pero ya que Tryangle –productora detrás del filme– prometió no buscar ningún tipo de remuneración económica, así como dejar que la película pueda ser vista de manera gratuita, hizo que el estudio reconsiderara y los dejara continuar.

Y bueno, todavía no hay fecha de estreno para Voldemort: Oringin of the Heir, pero se espera que llegue en algún punto del año.

Fuente: Sopitas

<!-comments-button-->